We are the Retractable Awning and Retractable Roof experts.
Manufactured in Miami, Fl with the highest standards, and with superior quality components and materials. We offer comprehensive manufacturing and repair services, and unrivaled support by a qualified team with over 30 years of industry experience.
Our products are built to last, with superior performance textiles, and custom made to add value and aesthetics to your property.
We carry an array of fabrics including Sunbrella, Serge Ferrari Canvas, Docril, and Phifer to list a few, and leading technology such as Gaposa systems among many others. We look forward to working with you and to supplying you with the best awning solutions at the best prices!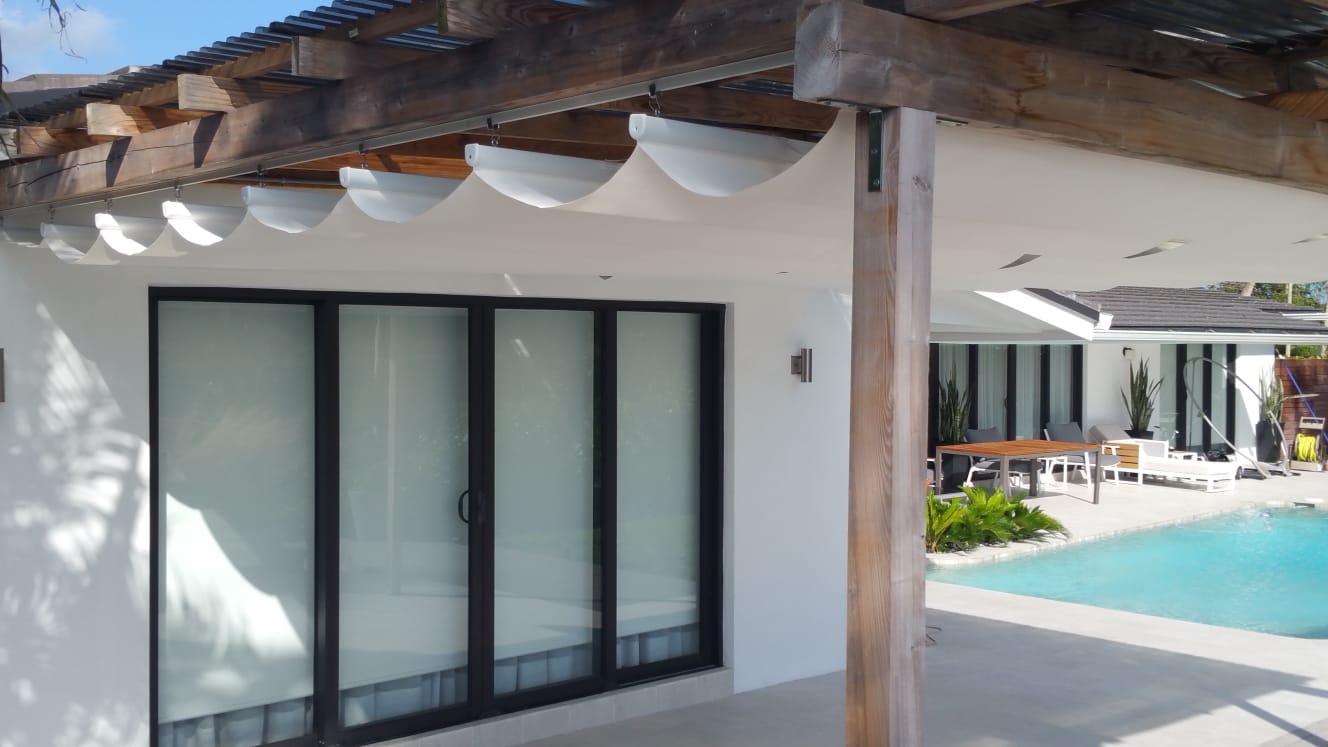 We offer an assorted selection of awning and shade options, in a variety of colors, materials, fabrics, styles and designs all to match your existing concept, or we can fabricate a brand new look to give you the edge you are searching for. 
Louisiana Contract manufactures shade and awning systems in a variety of fabrics, styles, shapes and structures to support your favorite design idea, and your company's logo, slogan and information.
  Our attractive designs will be memorable, iconic and inviting.